Hawaii Academy of Science
Honolulu, HI | 2021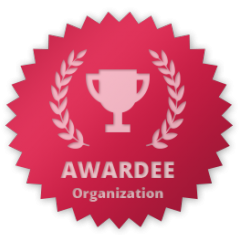 Hawai'i's geographic remoteness can give our youth the false impression that grand ideas—especially in the STEM fields—are simply beyond their reach. Our mission is to inspire them to challenge themselves, dream big, and spread to the world the creative thinking that derives from our diverse and unique culture. The Presidential Award brings attention to the scientific potential of the islands that produced Nobel laureates and the U.S. President who proclaimed STEM to be a national priority.
The official biography below was current at the time of the award. See the organization's website for its latest information.
The Hawai'i Academy of Science began as a meeting place for scientists to collaborate and share ideas in beginning with its organizational founders—the Hawaiian Medical Society, the Hawaiian Engineering Association, the Hawaiian Entomological Society, the Hawaiian Section of the American Chemical Society, and the Hawaiian Botanical Society. In 1925, representatives from these organizations met to establish the Hawaiian Academy of Science that would eventually become the non-profit organization known as the Hawai'i Academy of Science. The vision of the Academy is to promote scientific research and education in Hawai'i and the Pacific Rim. The Academy is particularly interested in developing and executing programs and experiences for the science and learning communities, serving the state of Hawai'i pipeline from pre-kindergarten to post-secondary while aiding in the state's STEM workforce development needs. The Academy currently engages its mentors and mentees through its various scientific and educational workshops, events, and meetings. A core value is starting the process early by recruiting high school students to mentor within our programs. The Academy's collaborative approach also engages local and national laboratories, academia, public/private STEM related firms, and local legislature in support of its Hawai'i State Science and Engineering Fair (an affiliate of the Society for Science/International Science and Engineering Fair) and the Pacific Symposium for Science & Sustainability (funded by the Department of Defense). Each year, the Academy reaches over 6,000 students statewide along with 300 teachers and 250 mentors participating throughout the Pacific Rim, many of whom were former students of the Academy's programs.
Organization Representative Contact Information