IGNITE Worldwide
Mountlake Terrace, WA | 2014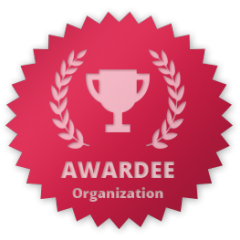 The official biography below was current at the time of the award. See the organization's website for its latest information.
When girls hear a professional woman's story, what the woman was like at their age, how she became interested in a science, technology, engineering or mathematics (STEM) career, what obstacles she overcame, and what she does today—that is the driving force behind the philosophy of Inspiring Girls Now In Technology Evolution (IGNITE). It may be the first time ever that a young female student has been introduced to STEM, encouraged to learn more, and inspired to pursue a passion that otherwise may not have been explored.
Established in 1999, IGNITE goes where the students are in school and during school hours to introduce them to exciting STEM content alongside the very teachers who can then further nurture their burgeoning interest. At the heart of the program is a thriving partnership with professional women (and sometimes men) working locally in STEM careers, who volunteer their time in order to reach out to young women about the opportunities in front of them. Every IGNITE academic year begins with in-school presentations, during which a small panel of professionals visit and tell their stories, engaging in discussion with the girls in attendance.
This school-based model ensures that all students can participate, and makes IGNITE a scalable and reproducible model to any community throughout the U.S. and the world. IGNITE has been recognized as a national best practice program and an international model by the State Department. It has formed lasting partnerships with powerful STEM companies like Microsoft, Amazon, Boeing and more. Through this program, girls develop a vision for their futures, and the skillfulness to realize that vision.
Within 14 years of establishing the program, IGNITE enlisted over 3,000 volunteers who now serve over 25,000 students across the globe. The organization has grown from a nationally recognized best practice in the Seattle Public Schools to an internationally adopted educational program serving more than 25 districts and international chapters.
One K-12 teacher and liaison for South Shore and Rainier Beach High School students in Seattle writes that " ....my students have truly benefited from the IGNITE program. Over the past year and a half, IGNITE has impacted almost 100 middle school girls between the ages of 11 and 14 who have never met engineers or known of any. Many of these students did not believe that they could even become an engineer or associate with technology careers. IGNITE provides innovative approaches to reach at-risk and underprivileged girls in our school district. If it were not for IGNITE, my outreach and network for industry support would have been very challenging and the opportunities would not have been available."
IGNITE partners with a number of profit and non-profit organizations, such as Microsoft, Seattle Public Schools and the Seattle Central Community College, among others, to introduce female middle and high school students to career and educational opportunities in information technology.
Organization Representative Contact Information