National Cancer Institute at Frederick
Frederick, MD | 2020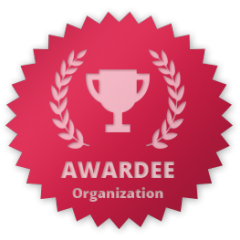 The National Cancer Institute has always regarded training the next generation of scientists as paramount. This award bestows the highest honor to the mentors who have embraced the challenge of cultivating a STEM passion within aspiring high schoolers that translates into enduring careers.
The official biography below was current at the time of the award. See the organization's website for its latest information.
Scientists at the National Cancer Institute (NCI) at Frederick began a mentoring experiment in 1989 in order to impart authentic cancer research experience to high school seniors who, in the past, had not been considered because of young age or insufficient maturity. Thirty years later, the success of the Werner H. Kirsten Student Internship Program (WHK-SIP), named in honor of the renowned virologist and former Associate NCI Director, clearly demonstrates the program founders' foresight. Principal investigators and staff from the NCI at Frederick and the Frederick National Laboratory for Cancer Research mentor interns with the following goals: (i) fair and inclusive selection of applicants, (ii) well-rounded training, including research ethics and soft skills, (iii) safe work environment, and (iv) robust exposure to bench research, data science, scientific communication, and management of biomedical research. By 2020, the WHK-SIP will have 1,162 alumni, 60% female on average with significant numbers of underrepresented minorities. Annual class size now ranges between 40 and 50 with an admittance rate of about 40%. The great majority of graduates matriculate at prestigious colleges, research universities, and Ivy League schools to pursue degrees in STEM, including the biomedical and health-related sciences. About 80% of alumni continue in these career fields. The WHK-SIP is recognized as a strong asset to the Frederick community as reflected by numerous awards, such as a Career Technology Education Award from the State of Maryland. Additionally, the WHK-SIP has also served as a model for an internship program developed at the U.S. Army Medical Research Institute of Infectious Diseases.
Organization Representative Contact Information