California Academy of Sciences
San Francisco, CA | 2021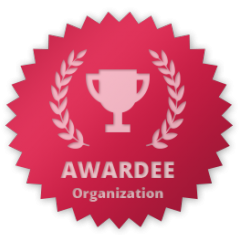 Careers in Science was launched not just to educate and inspire the next generation of scientific thinkers and environmental stewards, but to open doors specifically for San Francisco youth who come from communities historically excluded from STEM fields. This award represents our nation's commitment to recognizing and addressing systemic injustice. It honors our efforts to reduce barriers, expand opportunities, and promote diversity to achieve a stronger and more successful society.
The official biography below was current at the time of the award. See the organization's website for its latest information.
The Careers in Science Intern Program hosted by the California Academy of Sciences provides San Francisco high school students from communities underrepresented in the sciences with transformative and meaningful STEM-based and workforce development experiences. Over two to three years, paid interns gain a robust set of skills through specialized training, individual mentorships, and project groups with support from Academy scientists and visiting professionals. The program helps interns develop skills to tackle complex ideas, learn to problem solve, and succeed in higher education. Lack of opportunity and historical bias within the STEM field has led to a lack of diversity in the workforce—a significant detriment to both the communities that are excluded from these opportunities and the scientific community itself. Careers in Science aims to increase and diversify America's STEM workforce, contribute to the educational and career development success of participating youth, and increase science literacy and environmental stewardship among young people. Through the program's 25 active years, it has been successful in inspiring and providing tools for success to hundreds of youths who may otherwise not have had access to high-quality STEM education and career growth opportunities. It is a powerful program that has changed, and will continue to change, lives for the participants as well as the face of STEM for the next generation.
Organization Representative Contact Information